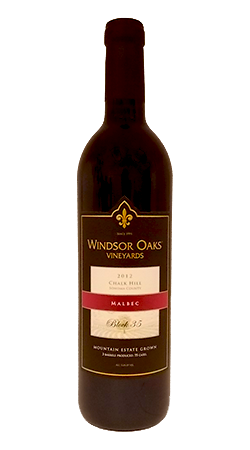 2012 Malbec
2012 "Block 35" Malbec, Chalk Hill, Sonoma County
Our Malbec is characteristically vibrant, fruit-forward, and full-bodied. It reflects the altitude of Block 35. The nose is intense with sandalwood, dried cherries and plums blended with cedar, tobacco, and dark roasted cacao.
On the palate, the wine is mellow with supple tannins that flow easily from front to back. Cherry, asparagus, chocolate, and some floral notes of geranium and morning glory, dominate the flavor profile of this wine. The finish is characteristic of malbec and comes across as green tea blended with fresh ripe berries and a strong essence of plum.
With 14.8% alcohol by volume, this wine is very balanced and has enough alcohol to volatilize the aromas. This malbec is perfect to drink now but will age beautifully through 2018. This wine should be decanted for 30 minutes before serving.
---
Product Reviews